Research
Numerous studies throughout the world have shown that chiropractic treatment, including manipulative therapy and spinal adjustment, is both safe and effective.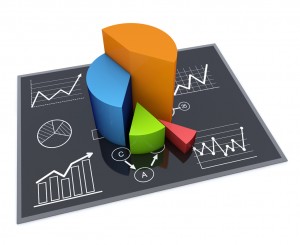 Chiropractic first started in 1895 and in the beginning the treatment was based on empirical evidence that it worked. However, it would have been foolish not to try to back up the empirical evidence with research in order to be taken seriously as a profession.
Over the last twenty years more and more research has been done into the treatment and it is now one of the most, if not the most researched complementary medicine discipline. Over the years many good studies have provided the evidence that the treatment is safe, effective and cost effective.
As a result it has become a registered profession in the United Kingdom and many other countries in Europe.
Chiropractic research is such a vast subject that it would be impossible for us to cover everything here. Listed below are articles based on the effectiveness, cost-effectiveness and safety, of the main conditions that we treat.
Effectiveness and Cost effectiveness of chiropractic treatment
One of the most ground breaking pieces of research in the UK was the Medical Research Council trial in 1990 and its follow-up in 1995, which showed that our treatment was more effective in treating back pain than hospital outpatient management for low back pain and had good long term results especially for people with severe and long-standing back pain
Meade et al (1990):
Low back pain of mechanical origin: randomised comparison of chiropractic and hospital outpatient treatment. British Medical journal 300; 1431-1437
This large UK trial funded by the Medical Research Council (MRC) compared chiropractic and hospital outpatient treatment for managing low back pain of mechanical origin. Outcome: chiropractic treatment was 30% more effective than hospital outpatient management, mainly for patients with chronic or severe back pain
Meade et al(1995):
Randomised comparison of chiropractic and hospital outpatient treatment for low back pain: results from extended follow up. British Medical journal J 311;349-351
This follow up trial conducted in 1995, again funded by the MRC, confirmed the findings of the earlier report – patients with low back pain treated by chiropractors derive more benefit and long term satisfaction than those treated by hospitals.
As a result of the research the guidelines for GPs treatment of back pain (RCGP 1996), that was first produced in 1996 and revised in 2001, included chiropractic treatment as a preferred treatment.
Royal College of General Practitioners (RCGP):
Clinical Guidelines for the Management of Acute Low Back Pain (1999, 2001) Evidence: Manipulation can provide short-term improvement in pain and activity levels and higher patient satisfaction. The risks of manipulation are very low in skilled hands. Recommendation: Consider manipulative treatment for patients who need additional help with pain relief or who are failing to return to normal activities.
UK Beam Trial:
A clinical trial funded by the Medical Research Council in 2004 and published in the British Medical Journal, showed that manipulation was effective and also cost-effective for back pain
Back pain, exercise and manipulation (UK BEAM) randomised trial: effectiveness of physical treatments for back pain in primary care. British Medical Journal Nov 2004; 329; 1377 (doi: 10.1136 /bmj. 38282. 669225.AE)
This recent MRC-funded study estimated the effect of adding exercise classes, spinal manipulation delivered in NHS or private premises, or manipulation followed by exercise to "best care" in general practice for patients consulting with back pain. All groups improved over time. Exercise improved disability more than "best care" at three months. For manipulation there was an additional improvement at three months and at 12 months. For manipulation followed by exercise there was an additional improvement at three months and at 12 months. No significant differences in outcome occurred between manipulation in NHS premises and in private premises. No serious adverse events occurred.
Spinal manipulation is a cost effective addition to "best care" for back pain in general practice. Manipulation alone probably gives better value for money than manipulation followed by exercise
The National Institute for Health and Clinical Excellence (NICE):
NICE is an independent organisation responsible for providing national guidance on promoting good health and preventing and treating ill health. Its guideline on the acute management of patients with chronic low back pain was published in May 2009.
The National Institute for Health and Clinical Excellence (NICE) published new guidelines to improve the early management of persistent non-specific low back pain. The guidelines recommend what care and advice the NHS should offer to people affected by low back pain. NICE assessed the effectiveness, safety and cost-effectiveness of available treatments and one recommendation is to offer a course of manual therapy, including spinal manipulation, spinal mobilisation and massage. This treatment may be provided by a range of health professionals, including chiropractors as spinal manipulation is part of the package of care that chiropractors can offer.
The Bronfort Report:
Effectiveness of manual therapies the UK evidence report.A report into the effectiveness of manual therapy, as practiced by chiropractors, manipulative physiotherapists and osteopaths for various common musculoskeletal disorders such as back pain and other health problems Effectiveness of Manual Therapies: the UK Evidence Report was published in February 2010.
This found evidence that spinal manipulation/mobilisation is an effective treatment for acute, sub acute and chronic low back pain; migraine and cervio-cogenic headache; cervico-genic dizziness; manipulation/mobilisation is effective for several extremity joint conditions; and thoracic manipulation/mobilisation is effective for acute/sub-acute neck pain.
The conclusions were based on the results of systematic reviews of randomised clinical trials, widely accepted and primarily UK and US evidenced-based clinical guidelines, plus the results of all RCTs not yet included in the first three categories.
Department of Health (2006) Musculoskeletal Services Framework:
"Chiropractors provide evidence-based, timely and effective assessment, diagnosis and management of certain musculoskeletal disorders."
"The Framework describes a system that enables health and social care professionals to provide more easily a high-quality service to patients. A balanced, well-planned system achieves that, and helps professionals to:
treat patients at the appropriate point in the system (closer to home or work);
provide patients with better information to manage their condition, reducing avoidable admissions;
plan/manage patient flows through primary and secondary care, ensuring appropriate and timely referral to specialist care services;
develop capacity in primary care by offering a wider range of non-surgical alternatives, eg specialist practitioners, physiotherapy, podiatry, nursing, pain management advice, chiropractic, osteopathy etc."
Disc Herniation with Radiating Leg Pain:
Commonly patients with disc herniation also suffer from radiating leg pain. A study published in December 2009, looked at a non-surgical approach to managing patients with disc herniation and radiculopathy (common cause of radiating leg pain). Often, surgery is recommended for this disorder; however, only a small percentage of patients have indications for surgery. This means a non-surgical approach is generally the best approach. This particular study looked at conservative treatments such as distraction manipulation, neurodynamic techniques, end-range loading maneuvers, joint manipulation, and myofascial techniques. These are all treatment options offered at Omagh Chiropractic. The results of this study indicate the following: "Mean self-rated improvement at the end of treatment was 77.5%.
Improvement was described as 'good' or 'excellent' in nearly 90% of patients…Clinically meaningful improvements in pain and disability were seen in 79% and 71% of patients, respectively. Mean number of visits was 13.2. After an average long-term follow-up of 14.5 months, mean self-rated improvement was 81!%.  'Good' or 'excellent' improvement was reported by 80% of patients." If you are suffering from radiating leg pain secondary to disc herniation, the evidence based approach offered at Omagh Chiropractic may be the non-surgical solution you need.
Spinal Manipulation for Low Back Pain in Pregnancy:
Pregnant women often suffer from low back pain; chiropractic care is an effective non-pharmacologic way to control back pain in pregnancy. An article published in 2006 examined the efficacy of chiropractic for low-back pain in pregnancy. Researchers studied a group of pregnant women who were treated with spinal manipulation (chiropractic adjustment). Seventeen cases were evaluated. Participants in this study decreased their pain scale. On average, the time it took for participants to note relief was 4.5 days. Participants underwent (on average) 1.8 treatments. The researchers concluded the following: "No adverse effects were reported in any of the 17 cases. The results suggest that chiropractic treatment was safe in these cases and support the hypothesis that it may be effective for reducing pain intensity."
Lisi AJ. Chiropractic spinal manipulation for low back pain of pregnancy: a retrospective case series. J Midwifery Womens Health. 2006 Jan-Feb;51(1):e7-10.
Low Back Pain Management: Chiropractic Pain Management vs. Pain Management Clinic:
A study published in 2009 examined chiropractic management vs. pain clinic management for chronic low back pain. This pragmatic randomized, controlled trial was conducted in the United Kingdom at a National Health Service (NHS) outpatient clinic. For 8 weeks, 30 subjects were studied. Participants were randomized into two groups; 18 were placed into a chiropractic group, and 12 were assigned to a "pain clinic" group.
Researchers discovered the following: "At 8 weeks, the mean improvement in RMDQ (a questionnaire used to assess improvement in back pain) was 5.5 points greater for the chiropractic group than for the pain clinic group. Reduction in mean pain intensity at week 8 was 1.8 points greater for the chiropractic group than for the pain-clinic group." The authors concluded that "chiropractic management administered in an NHS setting may be effective for reducing levels of disability and perceived pain during the period of treatment."
Wilkey A, Gregory M, Byfield D, McCarthy PW. A comparison between chiropractic management and pain clinic management for chronic low-back pain in a national health service outpatient clinic. J Altern Complement Med. 2009 Jun;14(5):465-73.
Hospital-Based Chiropractic Management of Low Back Pain:
A 2007 study conducted at the Department of Orthopedics, Central Hospital of Sogn and Fjordane in Norway, evaluated chiropractic management of acute low back pain/sciatica. 44 subjects who presented with "sudden and painful low back pain" were followed for 2 years. The chiropractors who participated in the study had the "full support" of the orthopedic department staff. The results of this study showed, "All but two patients returned to work. The period of sick leave among patients was reduced by two-thirds as compared with that associated with conventional medical treatment." The authors concluded the following: "The results support the initiative of the Norwegian government to increase reference to chiropractors in treating patients with neuromuscuoskeletal dysfunctions. Based on our experience, we believe that the inclusion of chiropractors within hospital orthopedic departments is feasible and provides a patient care resource that may benefit not only the patients but also the department as a whole."
Orlin JR, Didriksen A. Results of chiropractic treatment of lumbopelvic fixation in 44 patients admitted to an orthopedic department. J Manipulative Physiol Ther. 2007 Feb;30(2):135-9.
Chiropractic Manipulation for Neck Pain, a Prospective Observational Study:
Neck pain is a common condition that, in many cases, responds favorably to chiropractic management. A 2007 study conducted in the Netherlands evaluated the benefits vs. the risks for chiropractic care in cases of neck pain. 529 subjects participated in this prospective, multicenter, observational cohort study. A total of 4891 treatments were provided to these 529 individuals. Although minor side-effects were recorded, no major incidence or adverse events were reported. The authors found, "Of the patients who returned for a fourth visit, approximately half reported to be recovered, whereas approximately two-thirds of the cohort were recovered at 3 and 12 months." The researchers concluded the following: "…Most of the patients report recovery, particularly in the long term. Therefore, the benefits of chiropractic care for neck pain seem to outweigh the potential risks."
Rubinstein SM, Leboeuf-Yde C, Knol DL, de Koekkoek TE, Pfeifle CE, van Tulder MW. The benefits outweigh the risks for patients undergoing chiropractic care for neck pain: a prospective, multicenter, cohort study. J Manipulative Physiol Ther. 2007 Jul-Aug;30(6):408-18.
Chiropractic Management of Headaches:
In an Evidence Report published by Duke University Evidence-Cased Practice Research Center for Clinical Health Policy Research, the effects of drug-free options for headache are discussed. The authors concluded the following: "Cervical spine manipulation was associated with improvement in headache outcomes in two trials involving patients with neck pain and or/neck dysfunction and headache. Manipulation appeared to result in immediate improvement in headache severity when used to treat episodes of cervicogenic headache when compared with an attention-placebo control. Furthermore, when compared to soft tissue therapies, a course of manipulation treatments resulted in sustained improvement in headache frequency and severity."
McCrory DC, Penzien DB, Hasselblad V, Gray RN. Evidence Report: Behavioral and Physical Treatment for Tension-Type and Cervicogenic Headache. Duke University Evidence-Cased Practice Research Center for Clinical Health Policy Research.
Conservative Management of Lumbar Spinal Stenosis:
A study published in BMC Musculoskeletal Disorders evaluated the effect of distraction manipulation and neural mobilization on lumbar spinal stenosis. The study indicates that a combination of distraction manipulation and neural mobilization "may be a useful [safe and effective] approach for patients with lumbar spinal stenosis." The practitioners at Omagh Chiropractic utilize both distraction manipulation and neural mobilization for the treatment of lumbar spinal stenosis.
A non-surgical approach to the management of lumbar spinal stenosis: a prospective observational cohort study. Murphy DR, Hurwitz EL, Gregory AA, Clary R. BMC Musculoskelet Disord. 2006 Feb 23;7:16.
Safety of chiropractic treatment
It is a subject that is of outmost importance to us as chiropractors. We have all sworn the Hippocratic oath and our foremost aim is 'to do no harm'.
As with any therapeutic procedure there are possible side effects and risks involved. However, complications from the treatment are very rare.
Chiropractic manipulation is a very controlled manoeuvre and side effects from the treatment are very rare. There has been a lot of research into our treatment and patient satisfaction is always reported to be very high.
But as with any therapeutic procedure there are possible side effects and risks involved. So what are the side effects?
About half the patients have some form of reaction to the treatment, but fortunately symptoms in the majority (85%) are mild. Local discomfort and tiredness are the most common side effects, which disappear within 24 hours for most (74%). This study done in 1997 included 4712 treatments on 1058 new patients.
Frequency and Characteristics of Side Effects of Spinal Manipulative Therapy: Senstad, Ola DC; Leboeuf‐Yde, Charlotte DC, MPH, PhD; Borchgrevink, Christian MD. Spine: 15 February 1997 – Volume 22 – Issue 4 – p 435–440
A more recent study, published in Spine in 2007, had very similar findings. It included 19,722 patients and 50,276 cervical spine manipulations. The aim of the study was to find out what effects the treatment had and possible side effects of chiropractic manipulation of the cervical spine. The highest risk immediately after treatment was fainting/dizziness/light-headedness in, at worse ≈16 per 1000 treatment consultations.
Safety of Chiropractic Manipulation of the Cervical Spine: A Prospective National Survey: Thiel, Haymo W. DC, PhD*; Bolton, Jennifer E. PhD*; Docherty, Sharon PhD*; Portlock, Jane C. PhD† Spine: 1 October 2007 – Volume 32 – Issue 21 – pp 2375-2378
In both studies above no serious side effects were reported.
Evaluation of CVA Risk:
An interesting article published in Spine, evaluated the relationship between a visit to a chiropractor or a primary care physician and the risk of suffering from a stroke (specifically vertebrobasilar artery stroke-VBA).  Critics of cervical spine manipulation (neck adjustment) link the procedure to an increased risk of a rare form of stroke. However, data supporting this connection is sparse and not definitive. This study evaluated patient Ontario hospital records from April 1, 1993 to March 31, 2002. The authors of this study concluded the following: "VBA stroke is a very rare event in the population. The increased risks of VBA stroke associated with chiropractic and PCP (primary care physicians) visits is likely due to patients with headache and neck pain from VBA dissection seeking care before their stroke. We found no evidence of excess risk of VBA stroke associated with chiropractic care compared to primary care."
Cassidy JD, Boyle E, Côté P, He Y, Hogg-Johnson S, Silver FL, Bondy SJ. Risk of vertebrobasilar stroke and chiropractic care: results of a population-based case-control and case-crossover study. Spine. 2009 Feb 15;33(4 Suppl):S176-83.
The incidence of stroke in previous studies has ranged between 1 in 100,000 to 1 in 5.85 million treatments. The important thing to remember is that these studies never showed that chiropractic treatment had caused the stroke but that there was an association with the treatment (which mean that the person had been to a chiropractor before the incident).
This should be put in comparison to the rate of spontaneous vertebral artery dissections, i.e. without manipulation, which is estimated to be about 2.6 per 100,000 persons. External Link:
Those figures suggests that it is more likely to have a stroke from everyday activities such as turning the head reversing the car, looking up at fireworks, painting the ceiling, having your hair washed at the hair dressers, and many more common activities.
Research has shown that the arteries in the neck do not undergo any more strain in chiropractic treatment compared to neck movements in normal daily activities. This probably came as no surprise to most chiropractors as a normal adjustment of the neck rarely involves much more than 45° of rotation and slight extension. This is a position that most people do routinely in normal activities several times every day.
Internal forces sustained by the vertebral artery during spinal manipulative therapy: Bruce P. Symons, Tim Leonard Walter Herzog. Journal of Manipulative and Physiological Therapeutics Volume 25, Issue 8 , Pages 504-510, October 2002
Research published in January 2008 showed that the incidence of vertebral artery (VBA) stroke is not higher after seeing a chiropractor than a GP!
Family physicians do not manipulate, so why did people suffer stroke after seeing their GP? Well, the explanation is that the people already where in the middle of having a stroke when they contacted their chiropractor or GP. Neck pain and headache are common symptoms of VBA dissection and typically precede VBA stroke and people experiencing headache and neck pain may choose to consult a chiropractor or GP.
Risk of Vertebrobasilar Stroke and Chiropractic Care: Results of a Population-Based Case-Control and Case-Crossover Study: Cassidy, J David DC, PhD, DrMedSc; Boyle, Eleanor PhD; Côté, Pierre DC, PhD; He, Yaohua MD, PhD; Hogg-Johnson, Sheilah PhD; Silver, Frank L. MD, FRCPC; Bondy, Susan J. PhD. Spine: 15 February 2008 – Volume 33 – Issue 4S – pp S176-S183
In conclusion
Chiropractors are trained in finding out who is at risk to a certain treatment method and can select the method that is going to be most appropriate and safe for you. Chiropractors are trained in medical diagnosis in order to rule out underlying medical conditions that are not suitable for our treatment, and can refer you to the appropriate person for other treatment if needed.
Chiropractors are highly trained in manipulation and therefore know how to use it safely, compared to other therapists who have taken a short course in manipulation. We are always trying to give our patients the best possible care and research has shown that the risk of side effects of chiropractic treatment is very small.
If you want to discuss any of the subjects, please feel free to call the clinic on 028 8225 9181