Why Choose us?
Established reputation
Omagh Chiropractic has been established in Omagh, Co Tyrone since 2006. Over this time, we have built up an unprecedented reputation in the local area and community. Over 80% of our new patients arrive to see us via personal recommendation from friends, colleagues and family, a great compliment to us.
A friendly practice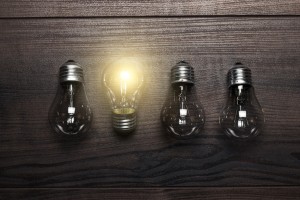 We have one Chiropractor, two massage therapists here at Omagh Chiropractic supported by two fully trained reception staff, all of whom work hard to make you feel comfortable and at ease as soon as you enter our clinic.
We pride ourselves on treating each patient as an individual. We will do our utmost to respect your needs or requirements at all times.
Ease of access
Omagh Chiropractic is located On Campsie road near the town center of Omagh, with a free car park behind the practice. There is easy access from the main bus terminal in the town. Appointments can usually be offered with 48 hours. Late evening appointments are available on a Monday and Thursday night. Within the clinic reception, treatment suites and WC facilities are all at ground floor level.
Value for money
We understand that most of us lead very busy lives and there are a lot of things competing for your time energy and money. Here at Omagh Chiropractic we have worked very hard to put together a very cost effective and comprehensive program to help you with all of your chiropractic needs. Our Chiropractor will be able to outline your program of care at your initial visit so that you know what to expect.  Omagh Chiropractic is recognized by most major health insurance companies.
Remarkable success
Our patients report remarkable success with resolving their aches and pains and working towards better health
First-choice solution
We are often the first choice solution for prospective patients and a trusted port of call for previous patients who may have developed a new problem
Thoughtful and holistic approach
With an approach that considers lifestyle, nutrition, exercise and emotional wellbeing as vital factors for your progress, we take a holistic view when tailoring your treatment plan.