What to expect
If you've ever gone to a social event where you didn't know anyone, you know how uncomfortable that can make you feel. Our goal is to eliminate every shred of apprehension and make you feel at home.
Since chiropractic care involves a series of visits, with each one building on the ones before, it's important that our relationship can go the distance. We've found that one of the best ways to have successful patient relationships is to explain everything in advance. No surprises!
The more you understand who we are, what we do and why we do it, the better results you'll enjoy. It's as simple as that.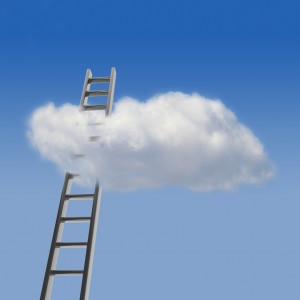 Your Initial examination
Your first visit will allow us to gather as much relevant information about you as we can in order to determine how we can best serve you. This visit may take up to 30-45 minutes, so please allow enough time. We also ask that you dress comfortably for the examination; we recommend that women bring a sport bra or tank top. Please bring a copy of any past CTs, MRIs, X-rays or other relevant test results.
Our initial visit begins with you filling out some necessary paperwork. These initial forms provide us with essential information about you, your condition, and your health history.
Following the paperwork, you will meet Dr. Gillan, to discuss the relevant details of your health. In order for us to gather a complete picture we may ask questions regarding previous injuries, postural habits, sports, medication usage and results, diet, repetitive stressors, etc. If we feel that your problem is outside of our expertise we will let you know. Following our consultation, we will then begin our exam.
Various movements, palpation (touch), and other relevant testing procedures are used to determine which part of your body is responsible for generating the discomfort you are experiencing. Your body is a 'chain link' system, and we will look for all the contributors towards your particular symptoms. Some or our tests may reproduce some of your symptoms and some may also provide relief. We will also ask questions and use procedures to rule out serious disease and pathologies that may need to be treated elsewhere.
X-rays are sometimes needed to assess, and help diagnose certain conditions. If they are needed we will refer you to an X-ray facility to have your films done in a timely manner.
Following the examination, we will review with you our findings. (This may not always be on the same day as the examination, as we may need to review exam findings, x-rays, and do any necessary research on your condition to establish the best treatment plan.) We will discuss with you how we will be able to help you and an initial treatment will commence.
First Visit
The Second Visit
On your second visit, the Chiropractor will assess you again to gain feedback on changes made since your first adjustment. At this point the chiropractor will explain in further detail, the nature of your chiropractic care and the goals of treatment. This is also known as a report of findings. Some of the common questions that we answer include; what is wrong? can we help? how long will it take? and how much will it cost? We encourage you to ask as many questions as you need to ensure that you fully understand our findings, and recommendations. After the report of findings an initial program of care will be explained to you that will best suit your needs. It is normally at this stage that many people realise that Chiropractic care offers much more than they originally thought and it soon becomes apparent that you don't need symptoms in order to benefit from Chiropractic care. Others are regularly introduced to the improved quality of life that regular Chiropractic care offers as a result of this discovery. Further care and chiropractic adjustments are also given on this second visit if indicated.
Regular visit
On a typical visit you register at the front desk on arrival. When it is your turn, you will be escorted to a room for your treatment. The chiropractor will assess any changes in your health status to determine what areas need to be adjusted and answer any questions you may have.
These visits typically require 10-15 minutes, although the amount of time required varies from patient to patient and there is no 'time limit' to your treatment. It is highly likely that we will ask you to take some ownership of your treatment plan by doing things differently in your normal environment when you are away from the clinic. This might be as simple as changing the way you sit at your desk or changing your sleeping position. Like a regular workout at the gym, each visit builds on the ones before. Miss a visit and we can lose the momentum necessary to make the needed changes. We recognize your time is valuable. We do everything possible to run on time and minimize the impact on your busy life.
Your Progress Check
Periodically we will do a progress check to monitor your response to care. If you come in to see us following a spell of greater than 24 months without care we will offer you a re-examination appointment which acts to update us on your current health conditions.
Follow these guidelines
Achieving best results depends upon a close partnership between you and your Chiropractor . Your Chiropractor  will use years of training and experience to locate and help correct muscle and joint dysfunction.  It is in your interest to follow these simple suggestions to create the best possible circumstances for a faster and better healing and recovery.
This teamwork approach depends upon you taking responsibility for your health and following these guidelines.
Keep your appointments
Your treatment plan is based on the experience of thousands of chiropractors with millions of patients. Just as you can't expect to get in shape by working out just once or twice, you cannot expect meaningful changes to your condition with just a few chiropractic visits.
Each visit and chiropractic treatment builds on the one before. Missing or postponing visits can interfere with the "retraining" of your muscles and joints resulting in reduced benefit of your treatment plan and could delay your recovery.
Eat the right foods
Proper nutrition is especially important. Increase your intake of raw fruits and vegetables and water! Avoid processed foods that are robbed of their vitamins and minerals. Make sure your body has the nutrients it needs to heal the muscles and soft tissues that support your spine.
Get adequate rest
The right type and amount of rest will also heal and regenerate your body.
The latest research indicates that patients with spinal problems should avoid extended bed rest. You need adequate sleep each night but, it's important that the time you spend resting doesn't make your problem worse. Therefore, sleep on a mattress that offers firm support, lying on your back or your side. Make sure your pillow provides good support for the neck. If it is too thick or thin it can distort the natural curve of the neck.
Exercise moderately
The rehabilitation of your spine also depends upon proper muscle tone. Swimming, brisk walking or other aerobic exercise can increase your metabolism and help the healing process. Your treatment plan will most likely include some stretches and exercises to strengthen the muscles that support your joints. Take it easy at first, and slowly build your endurance.
Performing these simple exercises can aid the speed of your recovery. It's an inexpensive way for you to assist your Chiropractor and the body's recovery.
Give it time
If you cover up your symptoms with a pill, you might expect "fast relief" in the short term. This is not a long term solution and could cause you further problems. Chiropractic treatment does not involve drugs and is a natural treatment to correct the underlying cause(s) of your problem. That takes time.
During your recovery
Be sure to ask questions along the way, so you understand every aspect of your Chiropractic care. Tell others, so they can support your decision and help you follow your chiropractor's recommendations.
Finally, when you're feeling better, consider a schedule of preventive chiropractic care to maintain your progress. On-going care is not only about helping to prevent relapses. In its essence, chiropractic care is a lifestyle choice, for you to utilise, increasing the quality of your life and a sense of well-being
Payment
The clinic accepts most major debit/credit cards, cash or cheque.
We ask that you pay our fees on each visit.
Chiropractic treatment is covered by most private health insurance companies and if you intend to claim please call your insurance company to find out their individual procedures. We ask that you claim our fees back from them directly.
Note:
Some insurance companies require referral from your GP in order to validate your claim
Please note that if you fail to arrive for any of your appointments or if you give us less than 24 hours notice of cancellation, we reserve the right to make a charge. Please telephone us if you cannot make an appointment so we can offer it to someone else. Thank you
Our Aims For Your Care
Our aim is to help you as much as possible with your health and wellness care. Often we are a point of call for people who are in pain – Chiropractic care is very effective for pain relief. What is less well known is that chiropractic care can be a powerful way to begin to unlock your health potential.
Those who choose chiropractic care, and make an effort to keep to regular care as recommended to you in your report visit, often comment that their immune system functions better, they express a greater feeling of wellness and often report other improvements some of which they have not told us about before.
We will endeavour to make treatment here as rewarding as possible, trying our best to stay on time, be flexible with our business hours and listen to your health goals. In turn we want to hear from you about your progress and whilst we will be undertaking re-examinations with you regularly we hope to see you take on other challenges as well.
What will chiropractic do for the quality of your life? Will it be improved physical health? Greater emotional health? More energy? Better sleep? Will your children miss less school? Will you miss less work? Will your family take less medication and enjoy life more? Who knows? You will never know until you try.
Abraham Lincoln once said "And in the end it's not the years in your life that count. It's the life in your years".